Our students, teachers and entire community thrive in our newly refurbished learning environment. We offer a range of facilities for students to flourish.
Inside the Classroom
Our contemporary and innovative learning spaces foster collaboration in a creative, safe and welcoming environment. High quality, interactive digital technologies are found in every classroom, enhancing learning and imagination, allowing students to effectively engage in the learning process. Students have voice and choice in their own learning within a flexible learning environment.
Multi-purpose hall and shared Parish, Aquinas College and primary school combined hall and gymnasium (John Paul II Hall)

Modern classrooms and break-out rooms designed for collaborative and flexible teaching and learning

Flat-screen smart televisions in primary classrooms and interactive televisions in K–1 classrooms 

Well-resourced library with computer and internet access

Current technology integrated into classroom learning

Drama and Music rooms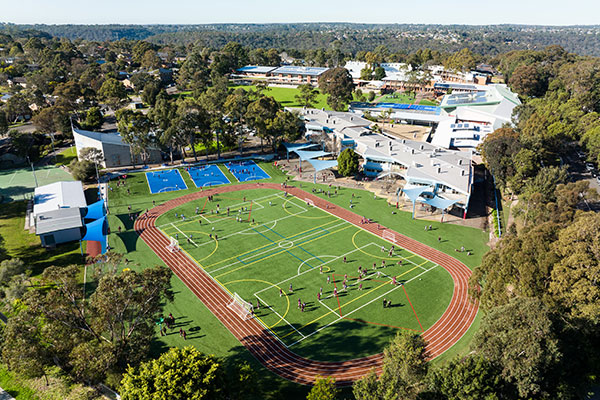 Outside the Classroom
Our tailored outdoor learning spaces allow students to participate in activities in different environments. Our sporting facilities feature netball and basketball courts, a large grassed oval and covered outdoor space with soft-fall surface for all-weather activities.
Covered outdoor learning area (C.O.L.A.)

Running track (in development)

Netball Courts
Everything in Between
Holy Family has open playgrounds, active and passive spaces and imaginative equipment for students to run, play and make friends.
Large playground with imaginative play equipment (in development)

Natural and leafy surroundings

Vegetable garden

Harmony walk passive play area